The 2020 Board of Directors:
Secretary Treasurer/Past-President: Tish Moran, RN, BA, MHA, CPHQ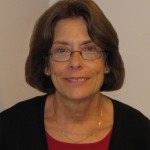 Tish Moran is a proven nursing leader and healthcare executive with extensive experience in   organizational management, quality initiatives, risk management and accreditation   environments. She has experience with both the Society of Chest Pain Centers and The Joint   Commission.
President: Rebecca Foster, MSN RN CPHQ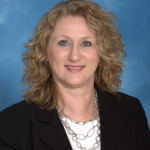 Rebecca has been a member of the Tennessee Association for Healthcare Quality since 2011.  She attained the credential of Certified Professional in Healthcare Quality (CPHQ) in 2012.  She has been an employee of Cumberland Medical Center in Crossville, Tennessee since May of 1994.  She served in the role of Critical Care Director from 1994 until May of 2011 when she transitioned into the Quality and Patient Safety Department.  In June of 2013, she accepted the position of chief nursing officer at Cumberland Medical Center.  Rebecca recently changed career paths, and in February of 2019, went to work for U.S. Congressman John Rose.  Congressman Rose represents Tennessee's 6th Congressional District.  Rebecca received her bachelor's degree in nursing from Tennessee Technological University in 1990, and her master's degree in nursing in December 2014, also from TTU.  She and her husband, Allen, reside in Crossville, TN, and have two children, Brooke (26) and Shade (23).
President-Elect:  Cindy Smith
Cin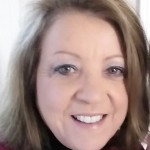 dy Smith is the Quality Manager at Saint Thomas Health in Nashville, Tn. For over 10       years Cindy has
directed and managed Quality and Performance improvement in Middle Tennessee. She has   guided several hospitals in the implementation of improvement and best practice regarding   the Healthcare Engagement Network, The Joint Commission readiness, and specialty   programs in Sepsis, Delirium, Hospital Acquired Conditions prevention, and readmissions. Prior to her work in Quality, she was a Chief
Nursing Officer for over 10 years in several small rural hospitals in Middle Tennessee. Cindy has over 15 years of Critical Care Nurse experience including, managing and directing a Medical Surgical ICU, ER, and Stepdown units.  Cindy received her Diploma in Nursing from Methodist Hospitals of Memphis, A Bachelor of Science
Degree in Nursing from the University of Memphis, and a Master of Business Administration and Healthcare Management from The University of Phoenix.  Cindy is a member of the Tennessee Association for Healthcare Quality and is a Certified Professional in Healthcare Quality. She has received a Certificate of Achievement in Six Sigma Green Belt for Healthcare and Lean Six Sigma from Villanova University.

Secretary/Treasurer: Joyce Hall, RN, CPHQ, CHC

Joyce is a Delegate Oversight Project Manager for BlueCross BlueShield of Tennessee (BCBST), where she has worked since 2005. In that role, Joyce works with subcontractors that provide medical and administrative services to BCBST members to monitor and ensure compliance to accreditation, regulatory and best practice standards.
Member-at-Large:  Susie Leming-Lee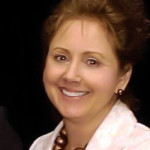 Dr. Treasa "Susie" Leming-Lee is an assistant professor and the Director of Organizational Performance Improvement at the Vanderbilt University School of Nursing in Nashville, Tennessee. She is a graduate of Vanderbilt University School of Nursing with a Doctor of Nursing Practice in Health Systems Management. Dr. Leming-Lee has an extensive background in performance improvement and process redesign holding memberships in the ASQ, AHI, NAHQ, TAHQ, THA, ANA, TNA, AONL, AACN, NLN, NAHE, ACHEM, and Sigma Theta Tau. She is a Certified Professional in Healthcare Quality (CPHQ) and holds certification in Lean Healthcare. Dr. Leming-Lee is a nationally recognized expert and consultant in the area of assessing, developing, and implementing quality infrastructures in health care facilities. She has served as a Board Examiner for the state Baldrige/Tennessee Center for Performance Excellence Award. Dr. Leming-Lee is particularly interested in applying knowledge from other high-risk industries and methods from human factors and systems engineering to study and improve operational efficiency and individual and team performance in complex, high-risk clinical environments. She has been instrumental in teaching and implementing Change Management and Lean methodology in the healthcare setting.
Member-At-Large: Corley Roberts, MHA, CPHQ, ACSM EP-C, EIM

Corley is a nationally certified Exercise Physiologist, and maintains a position as Quality   Improvement Advisor at Qsource,  Tennessee's Quality Improvement Organization and     Healthcare Consultancy.  She received her certification as Certified Professional in   Healthcare Quality (CPHQ) in 2000. She is a published author, health columnist, national   speaker and founder of MyFitScript, prescriptive exercise for chronic disease.
Member-at-Large: Lee Ann Hanna
Lee Ann has thirty-three years experience in healthcare settings; sixteen years experience in neonatal, pediatric and adult critical care and seventeen years experience in knowledge management and quality improvement. She is an American Heart Association Regional Faculty Member for Advanced Cardiovascular Life Support and Pediatric Advanced Life Support and is an instructor for Basic Life Support. Lee Ann is a Certified Professional in Healthcare Quality (CPHQ) and is a National Association for Healthcare Quality (NAHQ) Fellow. She has presented knowledge management and quality improvement topics at state, regional, national and international conferences during paper, poster and speaking sessions with positive evaluations. She is a published author (peer-reviewed journals and text-book contributor).