Download our TAHQ Brochure so you can 'TAHQ' us anywhere!
TAHQBrochure
TAHQ members represent a diverse group of healthcare professionals specializing in quality/performance improvement, patient safety, case management, utilization review, infection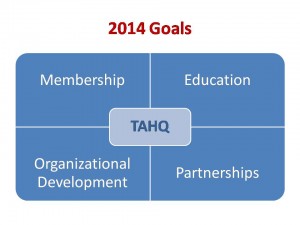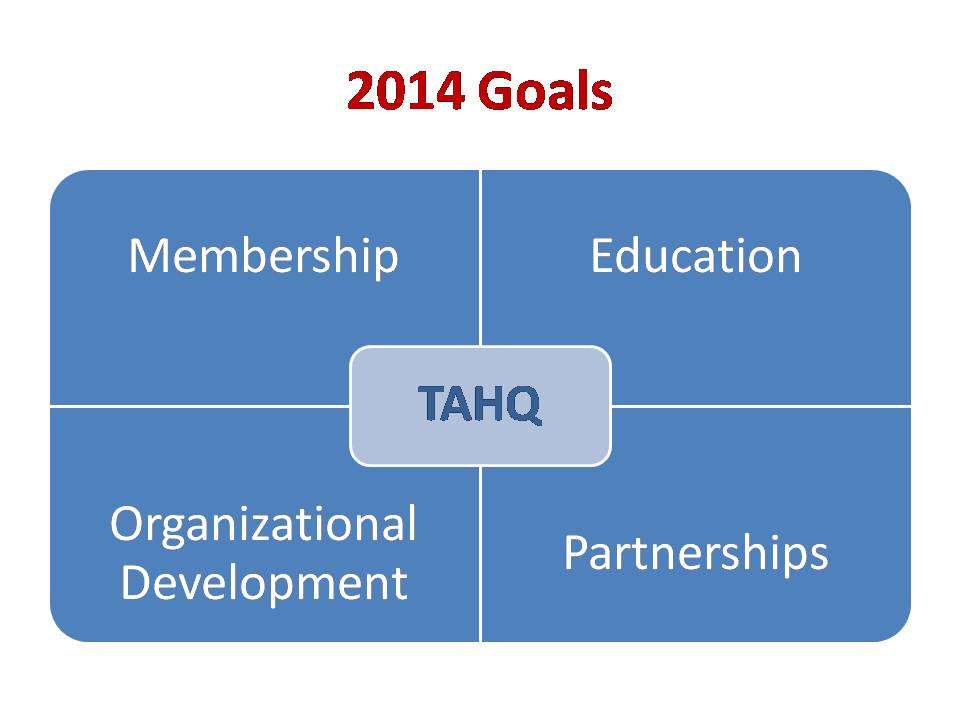 control, and risk management. Employment venues include hospitals, home care agencies, nursing homes, managed care organizations, and consulting firms.
Healthcare quality professionals are advocates for safe, clinically sound, cost-effective, and customer-friendly patient care.
We are excited about the opportunities for growth and change and want to invite you to join and get involved in the new TAHQ! This is a member organization and we cannot succeed without the input and engagement of our most important asset: you.